Suspension woes on a vehicle won't resolve themselves and if left unrepaired, can take their toll on your vehicle. Your suspension helps to mitigate the shock and abuse of daily driving—if it's not doing its job, your vehicle is succumbing to undue wear and tear.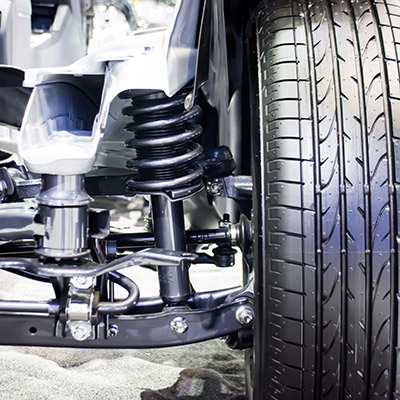 If your ride is extra bump, you hear rattling noises or your vehicle feels disproportionate when cornering, it's time to visit a qualified shop in Nelsonville, Haydenville, Buchtel, or Athens County, OH for service. Dana's Tire Center is pleased to offer you a full line of suspension services, aimed at restoring this critical vehicle system to its fullest levels of resilience.
Whether you've got problems with shock and struts or tie rods and leaf springs, know that our professionals are on hand to set things straight. We've got the experience to identify and assess suspension woes, and set them straight so you can get back on the road faster and with complete peace of mind.
As your full-service car mechanic in Athens County, OH, we're happy to provide a full array of suspension-related services right in our shop, meaning you won't have to look elsewhere or find a different mechanic to service different aspects of your vehicle. Moreover, we get the job done fast and done right, saving you time and frustration over the long term. Our goal is to help extend the life of your vehicle and ensure you're always safe while driving it.
If you're noticing troubles coming from down below on your vehicle or suspect you may have a suspension, tire, steering column, or brake issue lurking unseen, contact us today by calling 740-753-1737. We'll help you schedule an appointment to get to the bottom of it. And, trust that we'll provide you with a full scope of work and an estimate upfront, so you can see for yourself the value you're getting in choosing Dana's Tire Center.