Is your vehicle growling when you turn? Can you feel a harsh vibration in your steering wheel? Is it hard for you to control your turns due to an unresponsive steering wheel? You could have a defective steering column that's at risk of failing!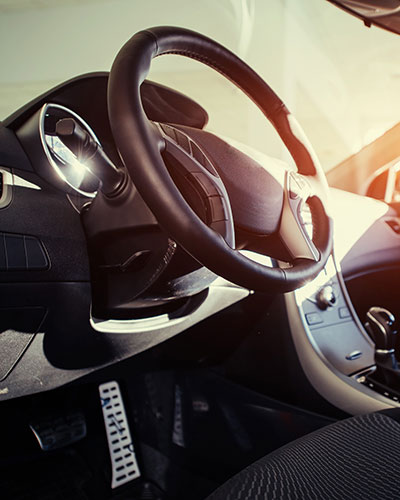 Steering column issues are prone to arise in older vehicle that have a significant amount of miles on them. Even if you've kept your car in great shape and gone through vehicle maintenance at proper intervals, components can fail over time—including aspects of your steering column. If you're noticing any of the above issues, make sure you're calling around to auto repair shops in Athens County, OH to schedule an inspection appointment.
Steering Column Service
If you do find yourself facing the prospect of steering column repair, it's important not to trust just anyone to help you. Steering columns can be tricky jobs to undertake and each vehicle make has its own nuances to contend with. To ensure you're trusting an experienced professional who knows what they're doing, we encourage you to visit Dana's Tire Center for any car repair in Athens County, OH involving your steering column.
We have the ability to first diagnose if you do have a steering column issue, then, we can assess the repairs and components required to set it right again. Our team has experience in full rebuilds, giving us the insight required to provide you with encompassing repairs that are minimally invasive and restorative of your column's function.
Contact Us Today
Driving your vehicle shouldn't be a chore—if it is, and you're struggling to turn the wheel or control your momentum, it's time to consider the possibility of a steering column issue. Get in touch with Dana's Tire Center today by calling 740-753-1737 to learn more about steering column troubles and what can be done to remedy them.