When driving, a split second in time can mean the difference between safety and a wreck. When you slam on your brakes, you need them to work—if they don't, the consequences could be fatal. Don't wait if you need brake service in Athens County, OH—instead, get in touch with Dana's Tire Center today for comprehensive service at a great price.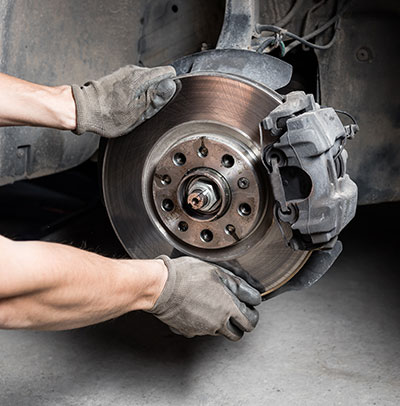 At our shop, brakes are a specialty and we take pride in ensuring every vehicle that leaves our lot does so with brakes that are in top functional capacity. We make sure that when you hit the pedal, you stop on a dime.
Our Abilities
Having highly functional brakes is about more than just installing new pads. Your brakes have a variety of essential components that need to be repaired, replaced and serviced to ensure total functionality. We can provide you with:
Brake replacements: Need new pads and shoes? If yours are wearing thin, it's time to get them replaced to ensure you're able to stop when the time comes. We'll remove those old, worn components and replace them with fresh stopping power.
Brake repair: If you've skipped brake service in the past, you might be dealing with damage to your braking system. Warped calipers or rotors can impact your ability to brake, which means brake repair in Athens County, OH is paramount.
Brake bleeds: Does your brake pedal feel a little mushy? Are you pressing your brake to the floor to get your vehicle to stop? Bring your vehicle in for a brake bleed and we'll help recalibrate the sensitivity of your pedal to ensure safe stopping.
Need brake fluid? Not sure what condition your brakes are in? Get in touch with us today to schedule an appointment for full and complete brake service. There's no service we can't perform and we take pride in a job well done because we know how essential your brakes are. Contact us today by calling 740-753-1737.