Auto Shop in Nelsonville, OH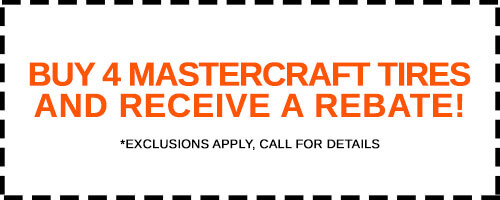 If you need new tires, routine maintenance or suspension work done, Dana's Tire Center is here to help! Since 1983, our car shop has been serving motorists throughout Nelsonville, Haydenville, and Buchtel, OH and the surrounding Athens County, OH area. Drive on into our shop for same-day service and repairs, and honest prices from a dependable business.
Your Trusted Local Car Mechanic
If you're looking for an all-in-one destination for auto repair in Athens County, OH, there's no better choice for your vehicle or your wallet than Dana's Tire Center. We're here to serve your vehicle in any capacity, whether the time has come from routine maintenance or you're looking for a quick resolution to an unforeseen repair. Our experts take pride in the work they do and we treat every vehicle with the utmost respect. We know the value of repeat business, which is why we don't give our customers reason to go anywhere else for their auto services! Come to us for engine and suspension work, heating and air conditioning repair, brake service, strut replacements, steering column problems, fluid changes and all electrical work.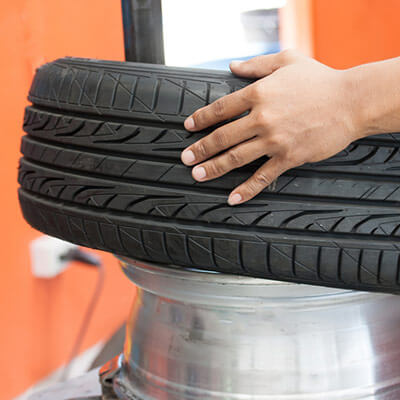 When you bring your vehicle to our auto repair shop, you can be confident you're getting top-level service. Whether it's a simple oil change in Athens County, OH to keep you going, or a persistent engine issue that needs a swift resolution, we're here to help. And don't forget, we're the area's foremost provider of tires and wheel services! We stock only the best name-brand wheels and can help you replace your treads, align your wheels and rotate worn treads, to keep your vehicle driving smoothly. Take a look at just a few reasons drivers keep coming back to us for auto service:
We've been a family-owned and –operated auto shop since 1983!
We strive to offer same-day service on all basic and minor repairs.
We're happy to offer you a free quote on service.
We welcome drivers from all around Athens County and the surrounding areas.
We offer a range of high-quality, brand-name wheels, including MasterCraft, Goodyear, Cooper, Kelly and Michelin!
Need Work Done on Your Vehicle?
Whether it's an oil change or complete repairs for your steering column, Dana's Tire Center is here to help you.
Get in touch with us today to schedule an appointment.
Your trustworthy local mechanic auto expert for the following areas and more:
Nelsonville, OH
Athens, OH
York Township, OH
Trimble Township, OH
Dover Township, OH
Lee Township, OH
Glouster, OH
Falls Township, OH
Logan, OH
Green Township, OH
Perry Township, OH
Marion Township, OH